Heartiest Congratulation to 20th GCA Theme Contest Winners – Nikhil Kamdar & Prasham Rambhia
Theme for the conference is "Expanding the Horizon, Strengthening the Core".
---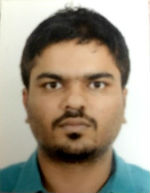 Nikhil Kamdar is Fellow member of Institute of Actuaries of India. He is currently working as a Senior Manager Actuarial with Go Digit General Insurance ltd. and leads the reserving and reporting team. He is also responsible for managing Health retail and group pricing portfolio of the company.
---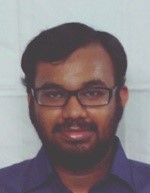 Prasham Rambhia is an Associate (soon-to-be a Fellow) Member of the Institute of Actuaries of India. Currently, he is designated Asst. Vice President at Nomura and is part of the Model Validation Group, responsible for thoroughly validating and independently challenging the firm's valuation and capital models. Prior to Nomura, he has worked with Morgan Stanley as a Quantitative Analyst in their Strats and Modelling division.
He holds a bachelor's degree in Aerospace Engg from IIT Bombay. Outside of work, his passions include mathematics, Sanskrit and other languages and teaching.