Dear Friends,

It is our pleasure to invite you to Mumbai for the 20th Global Conference of Actuaries (20th GCA) on 5th& 6th March, 2019 and Actuarial Gala Function and Awards (AGFA) 2019 evening on the 4th March, 2019. The event organized by Institute of Actuaries of India (IAI) is a platform where actuaries and non-actuaries assemble in a global ambience to share thoughts and debate matters that affect the financial services industry in general and insurance and pension industry in particular. It is a great opportunity to witness the recognition of young actuarial professionals along with celebrations on the evening of 4th March, 2019 and learn and contribute towards the papers and presentations of subjects that impact the industry at a global level.
The Inaugural Keynote Address on 5th March, 2019 would be given by Dr. Subhash Chandra Khuntia, Chairperson, IRDAI.

The GCA has been organized since 1999 and is a major event attracting stakeholders in the Insurance and financial sectors including actuaries and non-actuaries, both as speakers and participants. The event has taken a completely different scale by reaching out to global audience in more ways than one. This has to be seen in the backdrop of India being an attractive destination for global actuarial services delivery – one thousand plus actuarial resources work on actuarial deliverables that originate from countries other than India. This is aside from the fact that of the insurers in India are joint ventures between domestic and global players and additionally there is a strong representation of global players in both the consulting and reinsurance spheres. The 20th GCA continues to move further in terms of the subjects being debated and the speakers participating.

We invite you to participate in the 20th GCA as well as AGFA 2019 and the overseas delegates may also enjoy the beauty of other parts in India, as the weather would be suitable for trips and excursions.

The Venue: Renaissance Mumbai Convention Centre Hotel in Mumbai is a luxury hotel, nestled on the banks of Powai Lake and is located within close proximity to the Mumbai domestic and international airports.

Request to mark your calendar now and make your travel plans to join us at this exciting event!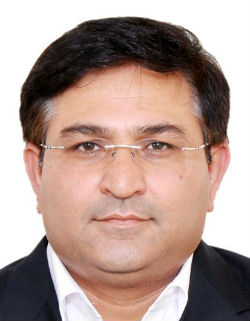 Sunil Sharma,
President,
Institute of Actuaries of India
A Statutory body Established under the Actuaries Act 2006 (35 of 2006) for Regulation and Development of Actuarial Profession in India